Overview of Mechanical Engineering
Mechanical engineers are responsible for the design, analysis, testing, and manufacture of machines and other equipment. Mechanical engineering is an incredibly broad and diverse field in the sense of the types of products that mechanical engineers work on, the industries that they work in, and the knowledge required of a mechanical engineer to be successful. The following will give students who are interested in pursuing a career as a mechanical engineer an idea of what mechanical engineers work on, the roles that mechanical engineers fill, the type of work environment, and the industries that employ mechanical engineers.
What Types of Products Do Mechanical Engineers Develop?
Mechanical engineers are involved in the development of a wide variety of products, including:
Aircraft (planes, helicopters, etc.)
Automotive vehicles (cars, trucks, etc.)
Industrial equipment and machinery
Engines, turbines, pumps
Material handling systems
Heating and cooling systems
Consumer devices
Some examples of products that mechanical engineers would be involved in are shown below:
Scope of Work
Mechanical engineering is a very broad field, including disciplines such as machine design, structural analysis, system dynamics & controls, fluid dynamics, and thermodynamics. It is possible to spend an entire career focused on just one of the disciplines mentioned. Because of this, it is typical for different mechanical engineers to have entirely different skill sets. The breadth of the field also allows mechanical engineers much flexibility in deciding what it is that they want to focus on. There is a huge array of fascinating options, all of which could lead to an exciting and fulfilling career.
Skills Required as a Mechanical Engineer
There are several fundamental skills that are common requirements for all mechanical engineers. The skills required of a mechanical engineer are elaborated on in this post, but are discussed briefly here.
Technical aptitude is important for success as a mechanical engineer. This includes knowledge of first principles, knowledge of how to apply first principles to solve real-world problems, and knowledge of software packages relevant to your job function. For example, a structural analyst will need to have deep knowledge of statics and strength of materials (among others), and will also need to be proficient in a Finite Element Analysis (FEA) software package such as ANSYS or Nastran.
Communication skills are also critical to being successful as a mechanical engineer. An engineer must communicate with customers, management, and other engineers. It is essential to be able to communicate your ideas in a clear, logical, and professional manner. Communication skills include not just the ability to speak well, but also the ability to write. Engineers are constantly writing -- analysis reports, test procedures, manuals, presentations, emails -- the list goes on. Although many engineers may not relish the idea of writing, it is an inescapable fact of life as an engineer and should be embraced.
Possibly the most important factor for success as a mechanical engineer is an unquenchable thirst for knowledge and understanding. The most successful engineers are constantly pushing to learn more and to improve their skills. Leaning doesn't stop once you graduate from college. A field as large as mechanical engineering is impossible to fully grasp after only four short years in the classroom. The best engineers realize this and push to improve every day.
---
---
Roles of a Mechanical Engineer within the Product Lifecycle
Mechanical engineers work on systems throughout different phases of the product lifecycle. These phases include concept development, detail design, analysis, testing, production, and operation. Some engineers will work on a product throughout the entire lifecycle, from "cradle to grave." Other engineers will focus on a specific phase in the lifecycle. For instance, a dedicated structural analyst will typically focus primarily on the analysis phase of the lifecycle, whereas a field engineer will focus primarily on the operation phase and will assist in troubleshooting a deployed system.
Depending on your interests and career goals, you can try to focus your work on one or all of these phases. If you are highly creative and enjoy developing concepts from scratch, you could choose to focus on the concept development or detail design phase. If you are analytical and enjoy performing complex calculations, you could focus on the analysis phase. If you enjoy "getting your hands dirty" and helping to troubleshoot problems, you could focus on the testing or operation phases.
The size of the company where you work will have an effect on the flexibility of your role to focus on specific phases of the lifecycle. Larger companies will tend to have more specialists that focus on the tasks within a single phase of the lifecycle. Smaller companies will tend to have more generalists that follow a product from inception to deployment.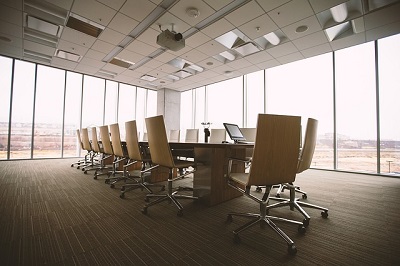 Roles of a Mechanical Engineer within an Organization
Typical roles of a mechanical engineer within an organization include individual contributor, team lead, and engineering manager. Entry level engineers will typically start out as individual contributors, working as a part of a larger team. They can then move up into leadership roles, or remain focused on the technical side and become a valued subject matter expert in the organization.
As an individual contributor, an engineer will typically work on design, analysis, testing, or production related tasks. They may work on the design of an individual component within a larger system, perform hand calculations on a part to assess structural integrity, or conduct testing to ensure operability of the system -- or some combination of all of the above. The engineer will typically be a part of a larger team and report to a team lead or manager.
A team lead is generally in charge of a small group of engineers working together to develop some portion of a larger system or product. The team lead oversees the design, analysis, testing, and production aspects of the components that their team is responsible for, and they ensure that the team is staying on track. The team lead will also interact frequently with other team leads, with managers, and with customers.
An engineering manager can serve as a program manager or a functional manager. Program managers are responsible for a project, and they manage the cost, schedule, and resource aspects of that project. Functional managers are responsible for a group of engineers who are sourced out to work on different projects. They are responsible for managing what projects their engineers are working on, as well as helping guide the professional development of their engineers.
Work Environment
The majority of mechanical engineers spend a large portion of their time working in an office. They will typically spend much of the day working at a computer. Other common work activities include attending meetings, visiting the shop floor to check on production, or conducting site visits to install or help troubleshoot equipment.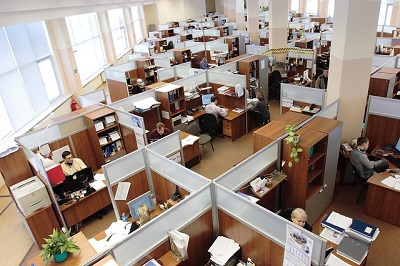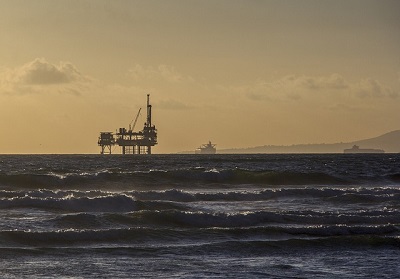 How to Become a Mechanical Engineer
Most mechanical engineers have attained at least a bachelor's degree in mechanical engineering or a related field. Some mechanical engineers hold higher degrees such as master's and PhD's. Although higher level degrees are not typically required for entry level jobs, they may be required for positions focused on research. If you want to provide mechanical engineering services directly to the public, then you will also need to obtain a Professional Engineer (PE) license.
Should I Become a Mechanical Engineer?
Mechanical engineering is a fascinating field with a huge number of opportunities. There is an enormous breadth of knowledge that is relevant to mechanical engineering, ranging from structures, machine design, dynamics, fluids, thermodynamics, and many others. Because of this, it is easy to find interesting problems to work on. If you have a creative mind, enjoy building and dissecting mechanical devices, and have an interest in math and physics, then mechanical engineering could be a great profession for you.